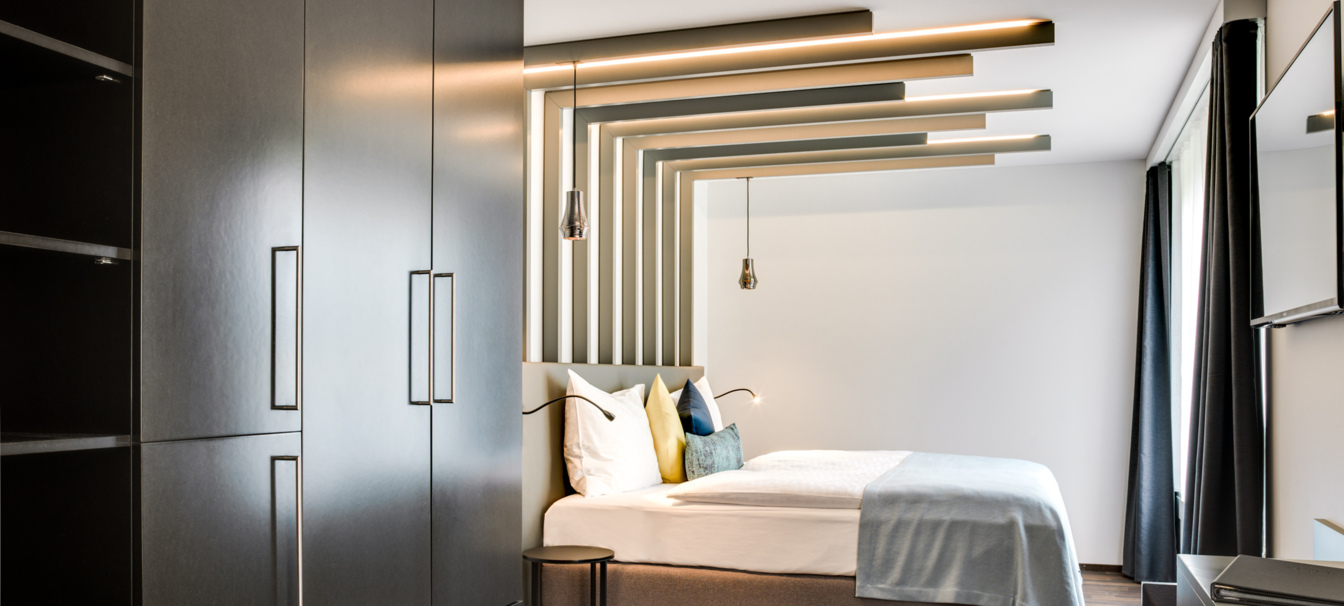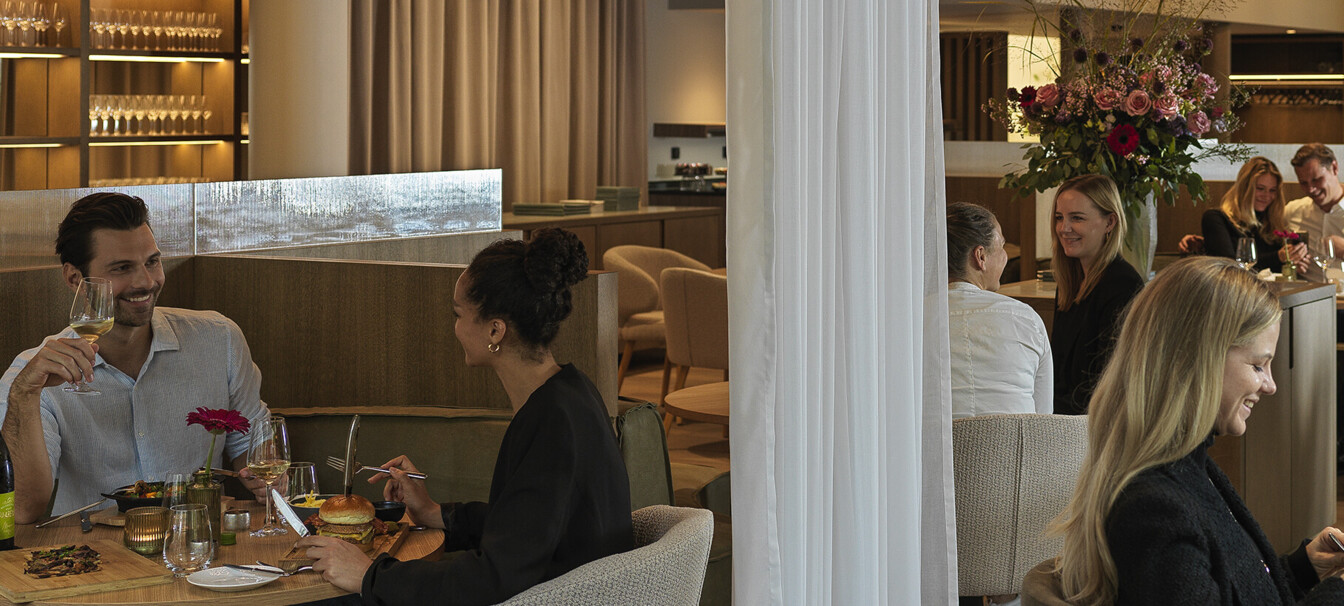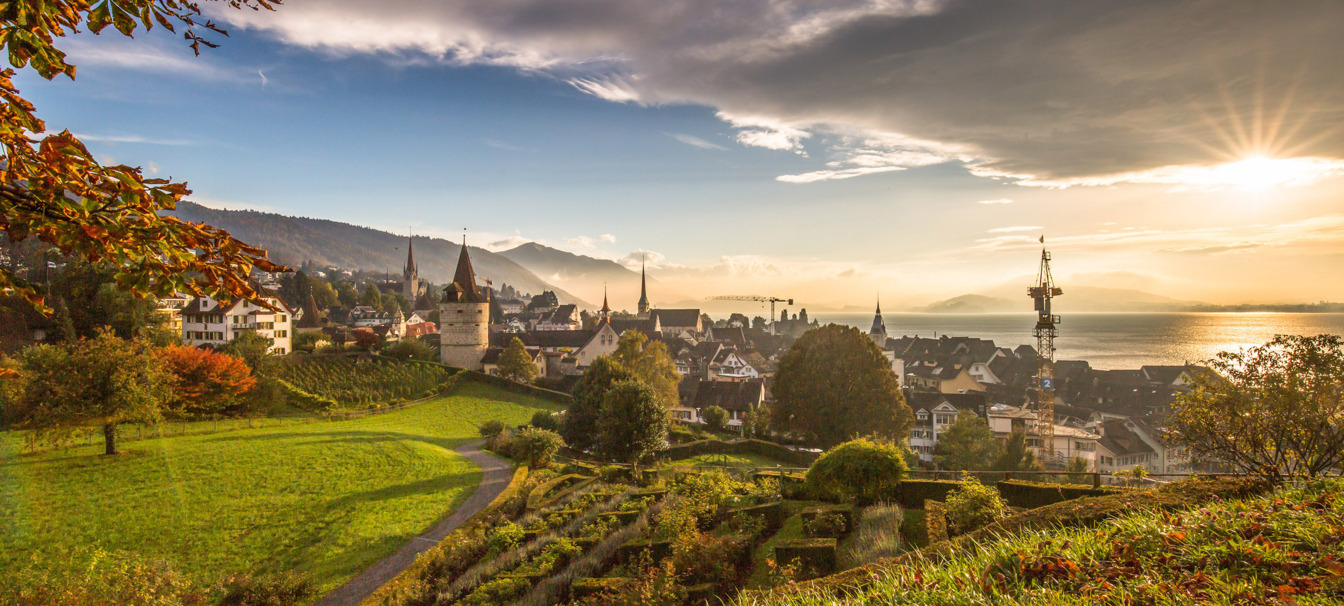 place-to-
place-to-experience
experience
Welcome to the
Park Hotel
Zug – located in the heart of the city and in the immediate vicinity of the iconic lakeside promenade, the bustling shopping mile, and the calm of the nature reserve. Embrace your surroundings as well as the impressive panorama of the Zugerberg and the Central Swiss Alps. Whether you seek culture, sport, or relaxation; we will make your stay with us a memorable one.
As for our in-house concept, stylish ambience and first-class service are combined to create a sustainable experience. Our energy concept is sustainable, too. Our rooms are heated and cooled with water from Lake Zug.
place-to-slowdown
Your perfect space to feel at ease.
place-to-eat
You are cordially invited to join us.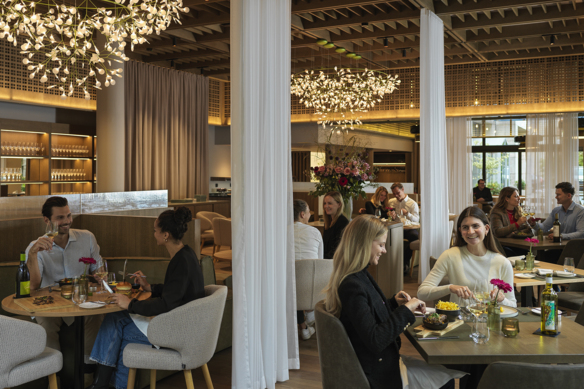 place-to-enjoy: Indulge at the aigu Restaurant
Our aigu Restaurant in the Park Hotel is known for its outstanding Swiss cuisine with a Southern French accent, emphasizing the importance of fresh ingredients and sustainability.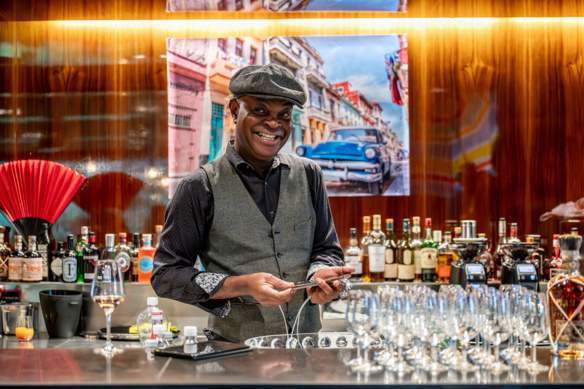 place-to-drink: aigu Bar & Lounge
Our aigu Bar & Lounge at the Park Hotel is open to everyone who enjoys spending time in good company with top-notch drinks.
place-to-like
Modern hotel in the central area of Zug. The rooms are equipped with all needs and comforts and are of a good size.
Sensationally rich brunch!
Nice hotel with polite and helpful staff. Neat and clean and close to the train station. Definitely recommended.
place-to-collaborate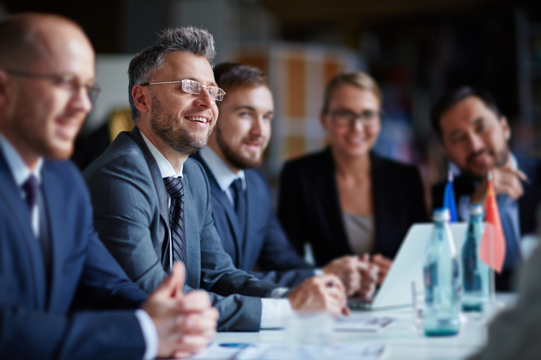 Our Meeting Rooms
At the Park Hotel you will find the perfect working environment for your team meeting or client workshop. We provide four meeting rooms with state-of-the-art technical equipment.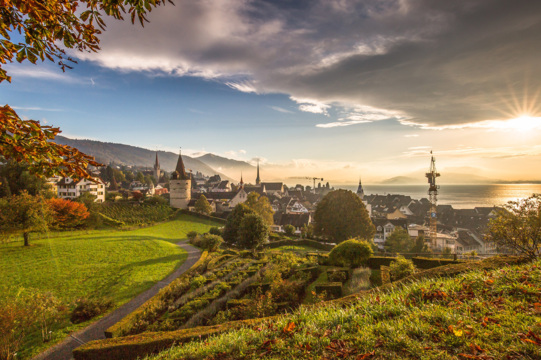 Experience the Region
In the Zug region, a wonderfully beautiful mountain and lake landscape awaits you, offering numerous activities for our guests - both young and old.
The beautiful old town of Zug alone is worth a visit. And did you know that there are no fewer than five 18-hole golf courses just outside of Zug? As you can see, there's plenty to do. We look forward to your visit!
place-to-sustain
We take sustainability seriously. At the Park Hotel Zug, we focus on an environmentally friendly energy concept, responsible consumption, and well-trained staff. In addition, all our menus feature seasonal and regional products.